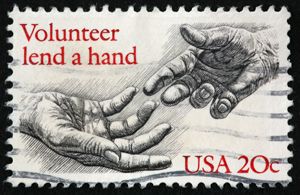 Although we don't have an established volunteer program, we can always use your help. If you'd like to volunteer, check out the list below for how you can be of help. If you find one of interest, complete the application form below.
Volunteer Opportunities Available
Friendraisers

Help us spread the word about Families First by hosting a cocktail party in your home. We'll work with you to develop a guest list and then we'll send out the invitations. We'll be there on the night of the party to meet and mingle, and then briefly speak about Families First before turning the floor over to one of our participating parents for their story. This is not a fund raising event--just a way for us to make new friends in the community.

Interns

If you are in a human services or social work program of study, we may be able to host you as an intern. Over the years we've had interns whose internship requirements ranged from several hours to an entire semester. Contact us to see if your needs mesh with ours.

Volunteer Guest Speakers

If you have expertise in an area that might be of interest to parents who have children with mental health issues, we'd like to have you at our educational "Brown Bag" Lunch series. Contact us to exchange ideas about presenting to our parents.